About Scottsdale Pet Hotel:
Scottsdale Pet Hotel is the most luxurious pet resort in Tempe, Arizona. We passionately cater to cats and dogs of all breeds and sizes. Our facility is known for its immaculate dog suites of multiple sizes and our cat suites, which are large enough for two.
Scottsdale Pet Hotel also is equipped with five television rooms for those pets who prefer to pass time watching their favorite shows.
Scottsdale Pet Hotel is also passionate about working with community rescues. We provide affordable Phoenix pet boarding, grooming, and also conduct meet and greets for the rescue animals at our establishment. We also operate our own dog rescue non-profit, that rescues dogs from scheduled euthanasia, as we are truly dedicated to giving all animals a forever home.
Scottsdale Pet Hotel always has dogs available for adoption, so also feel free to call or stop by to meet our pets. All rescue dogs are spayed/neutered, vaccinated, and micro-chipped.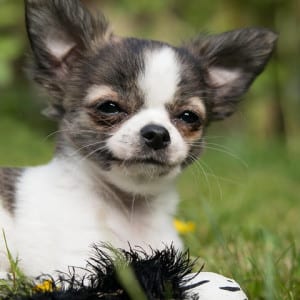 About the Owner:
As a pet lover and proud mom to seven rescue dogs and cats, Laura Weissman designed Scottsdale Pet Hotel with her own pets in mind.
"When I rescued my first dog, Toby, 15 years ago, he changed my life and helped me find my purpose. When I think of Toby and the rest of my family, I realize that I am so lucky everyday to have the best job in the world".
Laura is dedicated to your pets, hiring knowledgeable staff that loves your pets as much as you do. She and her staff look forward to making you and your pet a part of the Scottsdale Pet Hotel family.